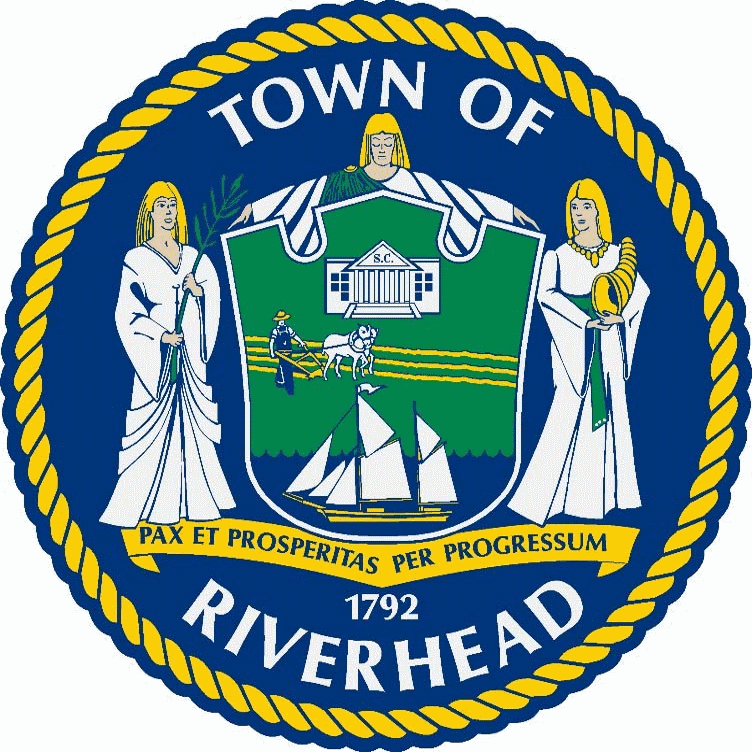 WELCOME TO THE TOWN OF RIVERHEAD
ONLINE TAX PAYMENT AND SEARCH SYSTEM
2017-2018 Property Tax payments will be accepted by the Town of Riverhead Receiver of Taxes beginning December 13th and continue thru May 31st.
SEARCH TIPS
Enter only one of the following options:
Bill Number

— enter the bill number that is displayed at the top right hand corner of your tax bill.

Tax Map Number

— enter the section, block, and lot, separate with dashes and no spaces. For example: 99.-9-99.9

Owner Name

— search by

Last

Name and then

First

Name. The text you enter will be used to search the entire name and return all partial matches. If you are unable to find your bill searching with a full name, try searching with just a last name. When you see your bill, click on the view button on the right and your bill will appear.

Address

— enter your street name.

Do not type out road or lane

.
If no matches are found, try searching on only one search field at a time.
Office Hours


Monday — Friday 8:30 am — 4:30 pm

The office will be

closed

on Christmas Day December 25th, 2017 and New Year's Day January 1st, 2018.
TAX STATUS INFORMATION — TERMS AND CONDITIONS
To better serve the taxpayers of Riverhead Town, we have made tax information available to you through the Town of Riverhead's website. All information located on this website is considered public information.
This website only reports taxes received and applied during authorized tax collection periods as follows: December 1st, 2017 through May 31, 2018.
During this period, new payments and/or adjustments to taxes will be updated within twenty-four hours, after the Tax Receiver's office has processed the updates.